After the sides are covered in ribbon it's time to cover the back with ribbon.
Here is how the back is at the beginning of this stage.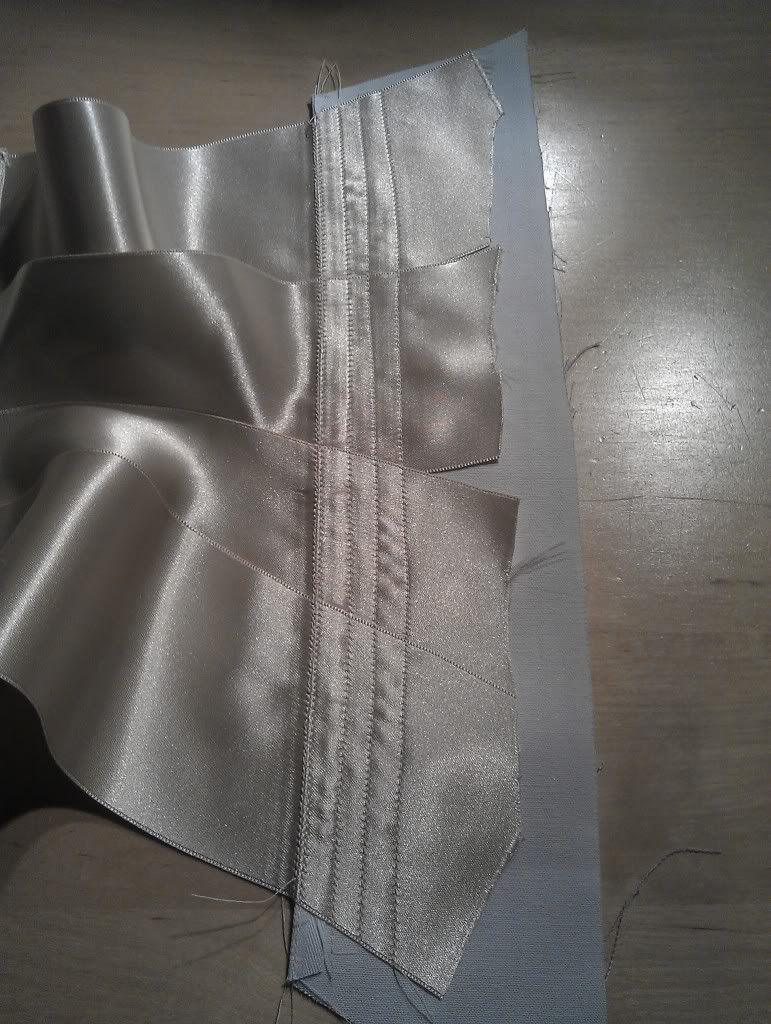 Get the coutil reinforcement piece and lay it on top of it.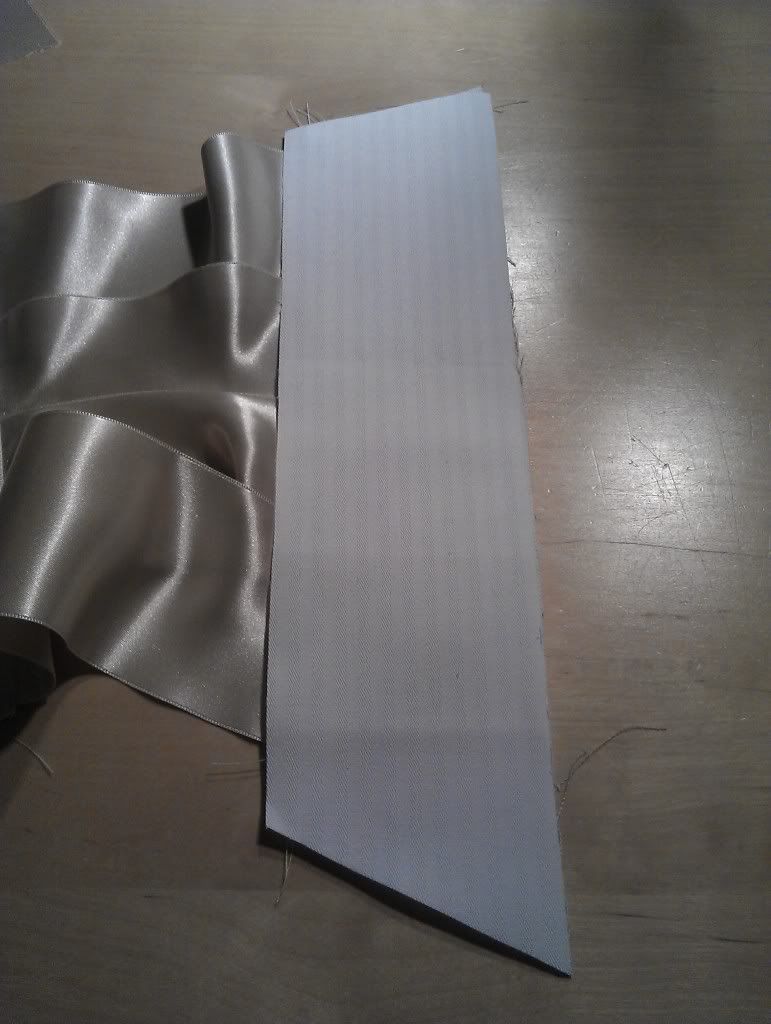 Mark the length and cut off the excess material.
Pin 2 ribbons together and place them on the back. Make sure they cover the coutil.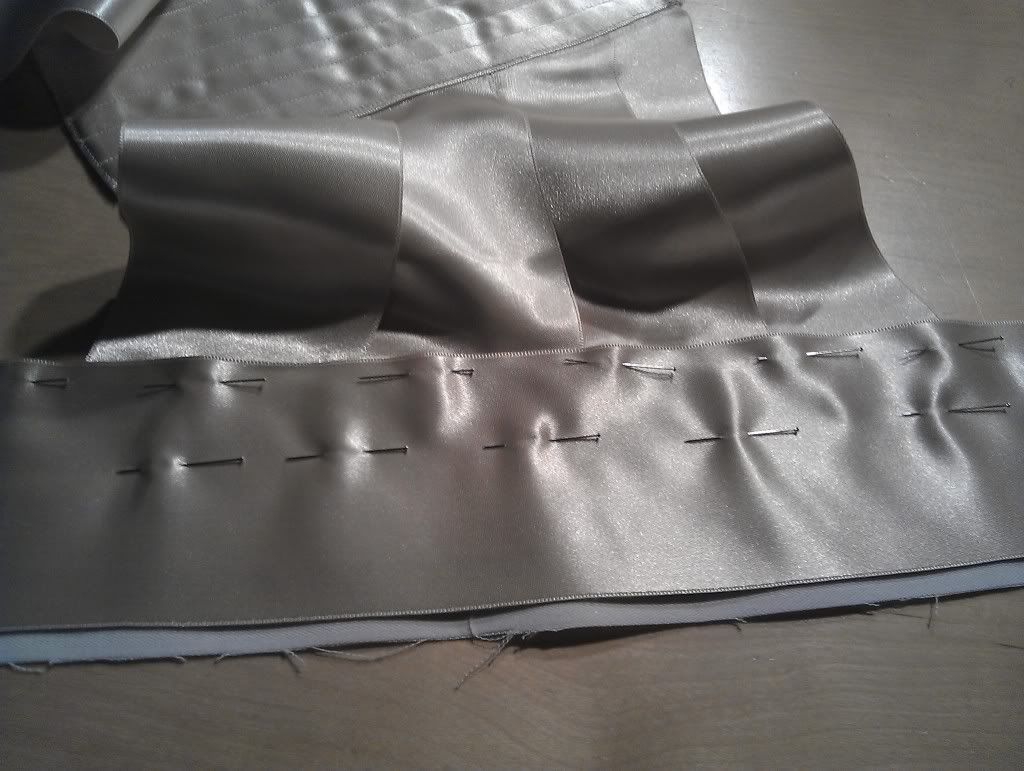 Place the coutil reinforcement on top and stitch through all layers. Only sew the length of the coutil, as the ribbon will be folded back.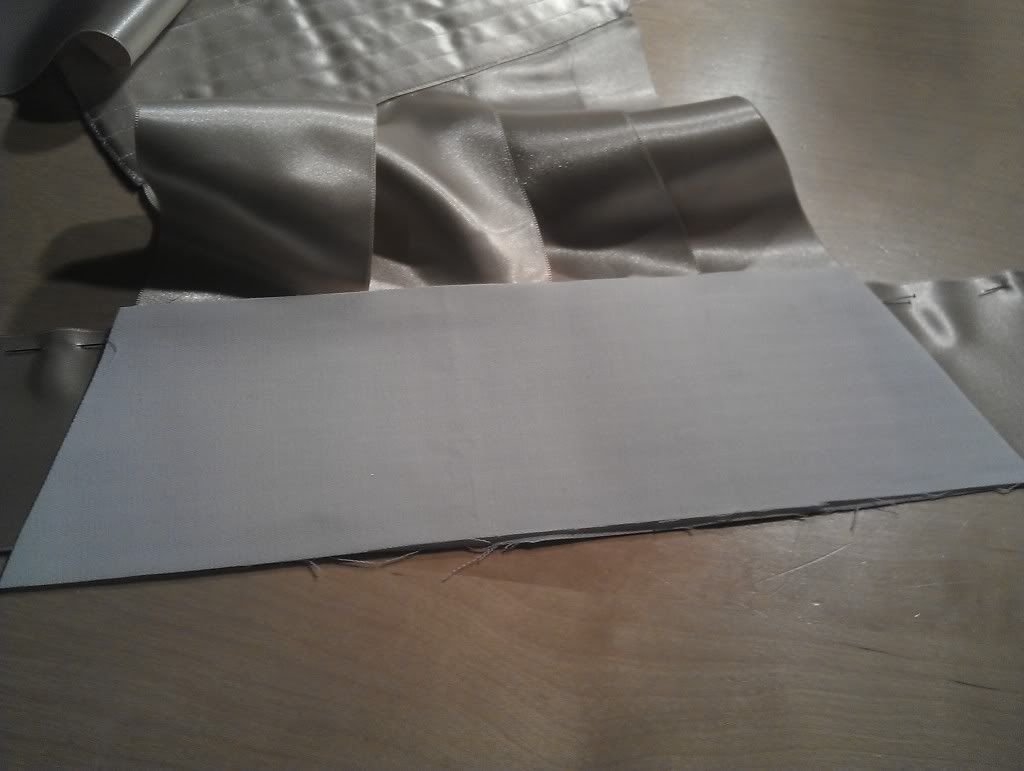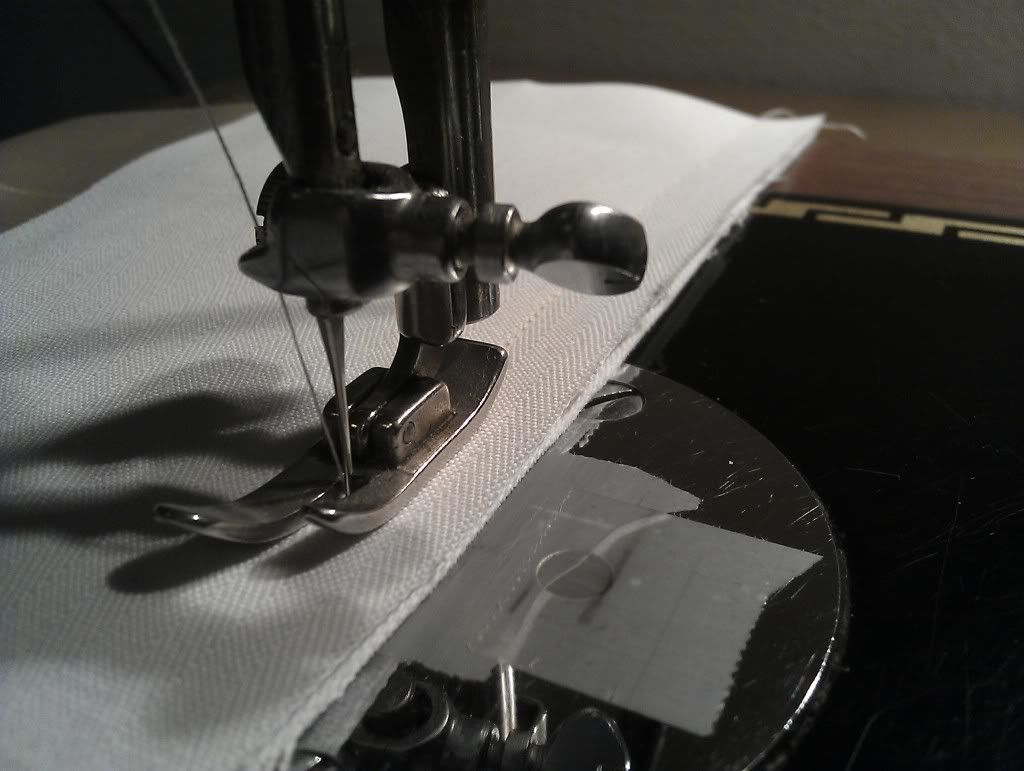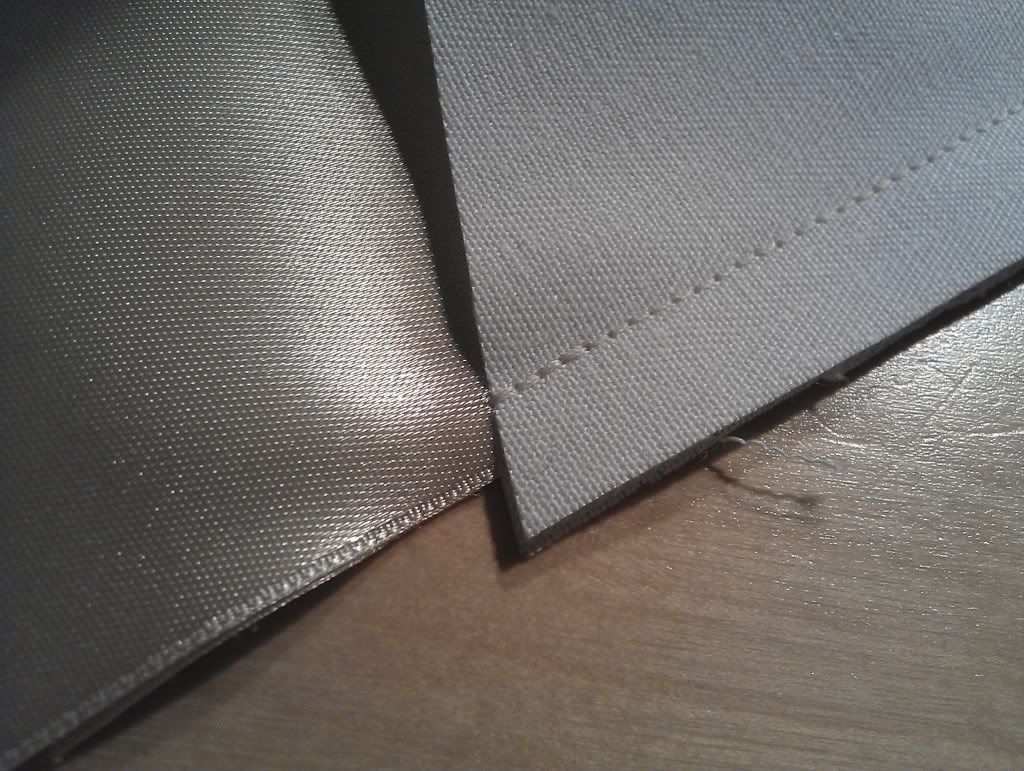 Fold the ribbon back and pin/press it in place. Do this for top and bottom and both sides.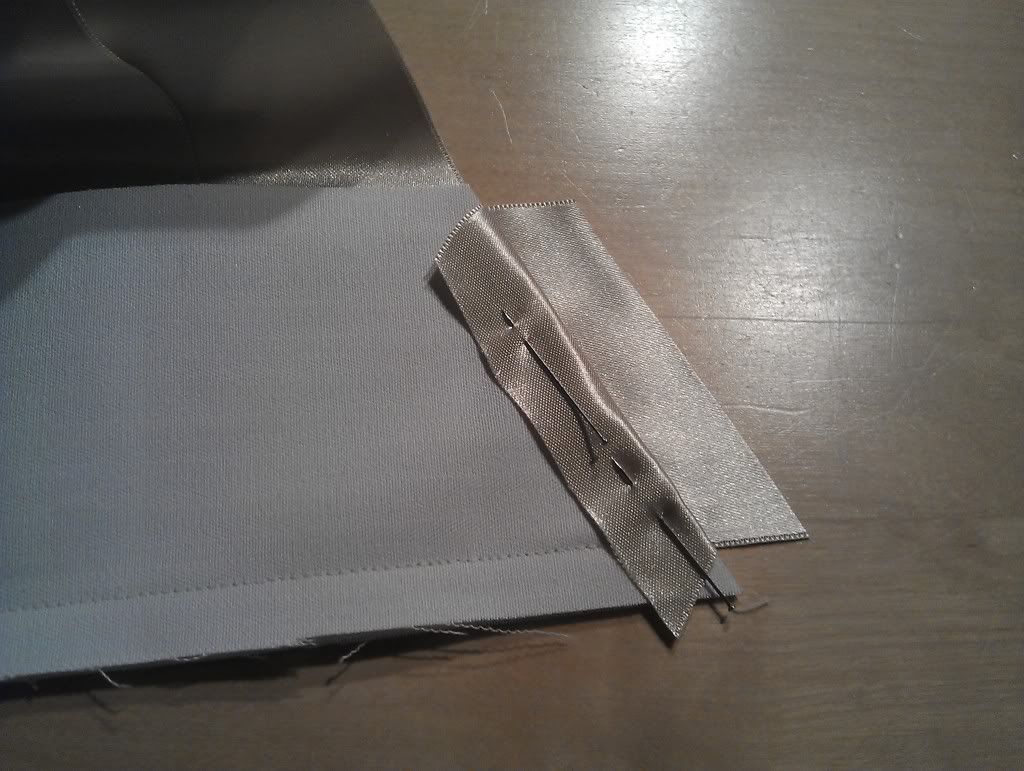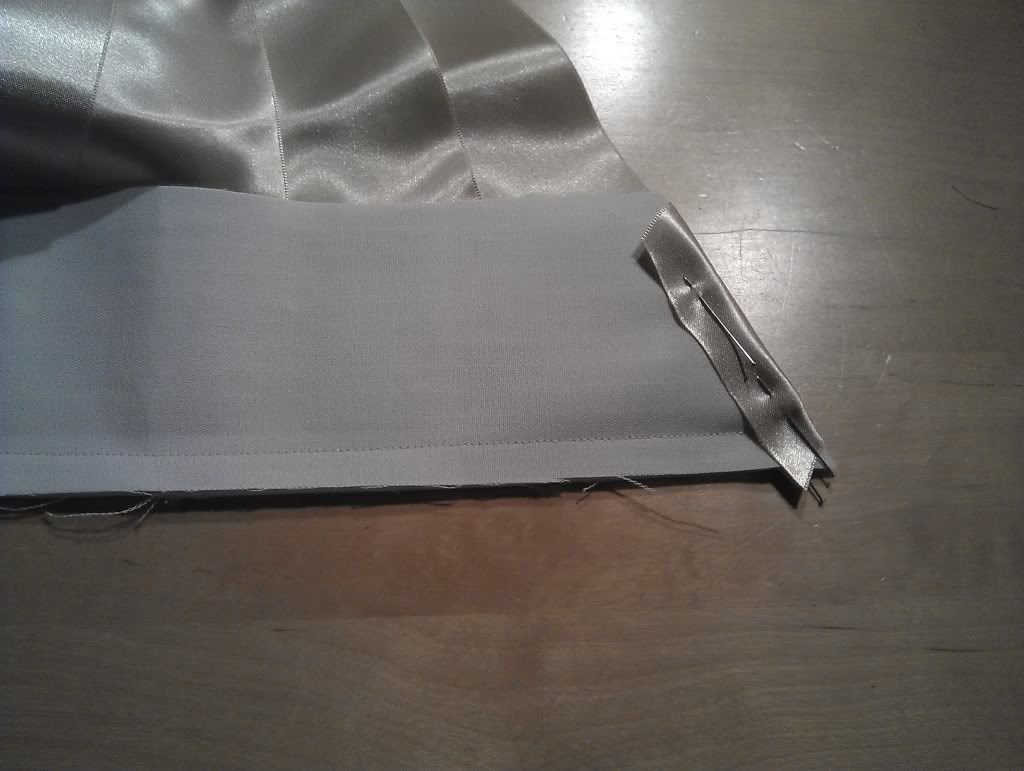 Stitch the ribbon in place by stitching the seam another time.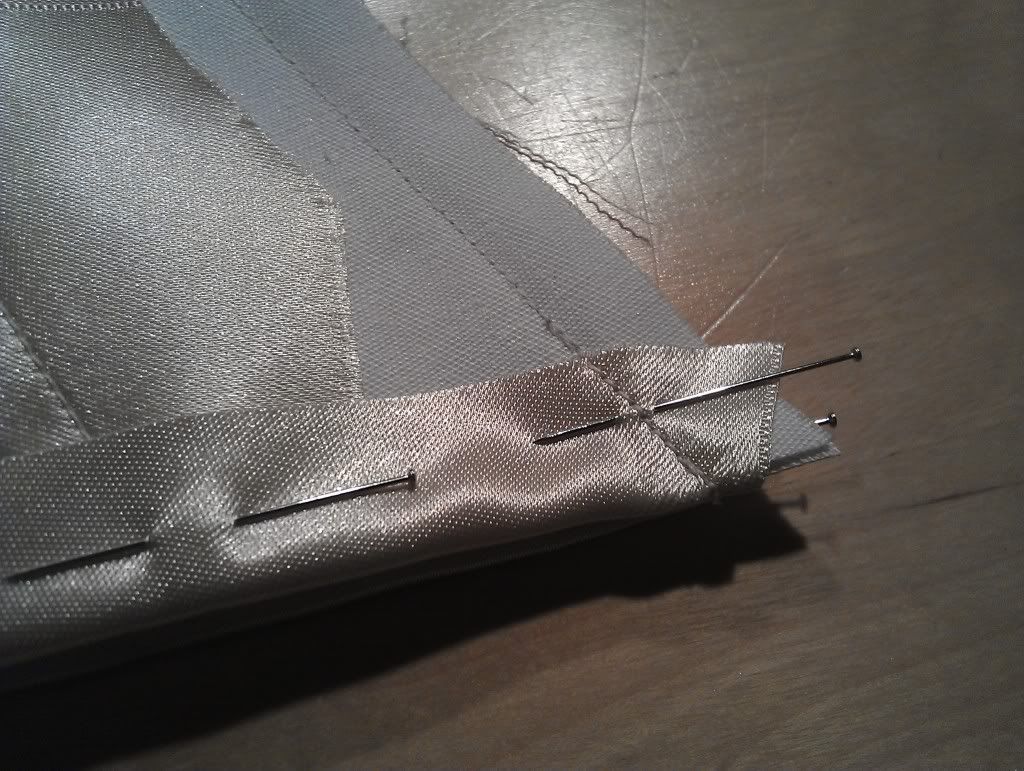 Trim off the corners.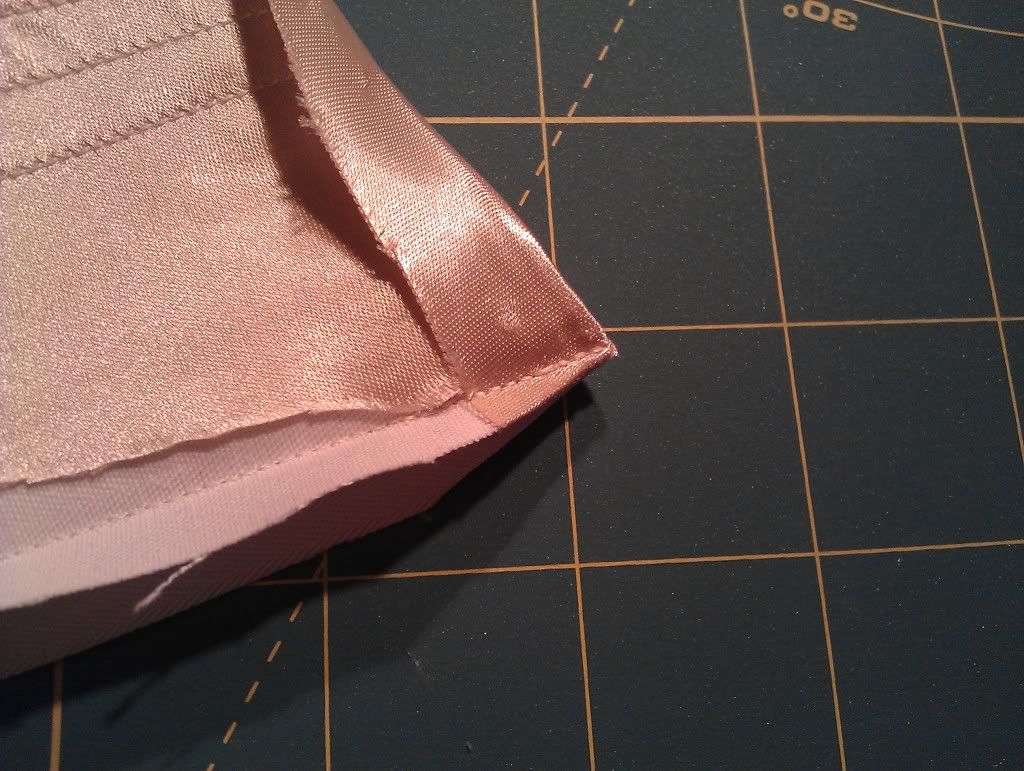 Fold and press.
Topstitch the center back.
Fold and press the coutil reinforcement. You can sew it first in place, but I didn't do that.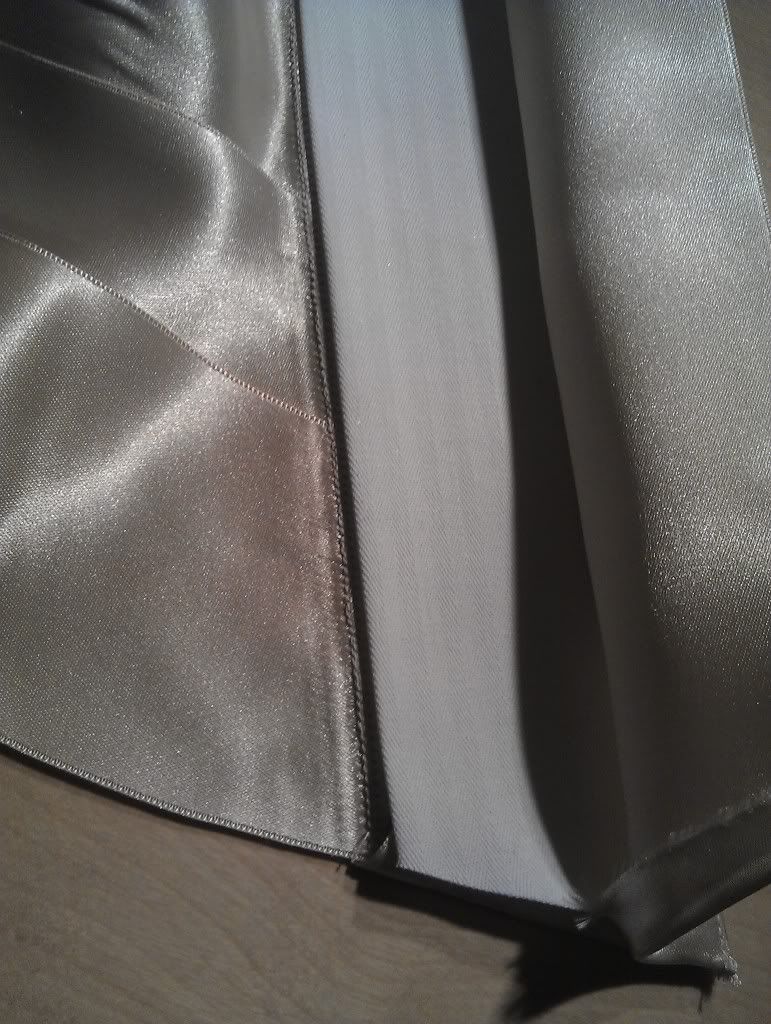 Baste the ribbon in position and after that stitch right next to the basting.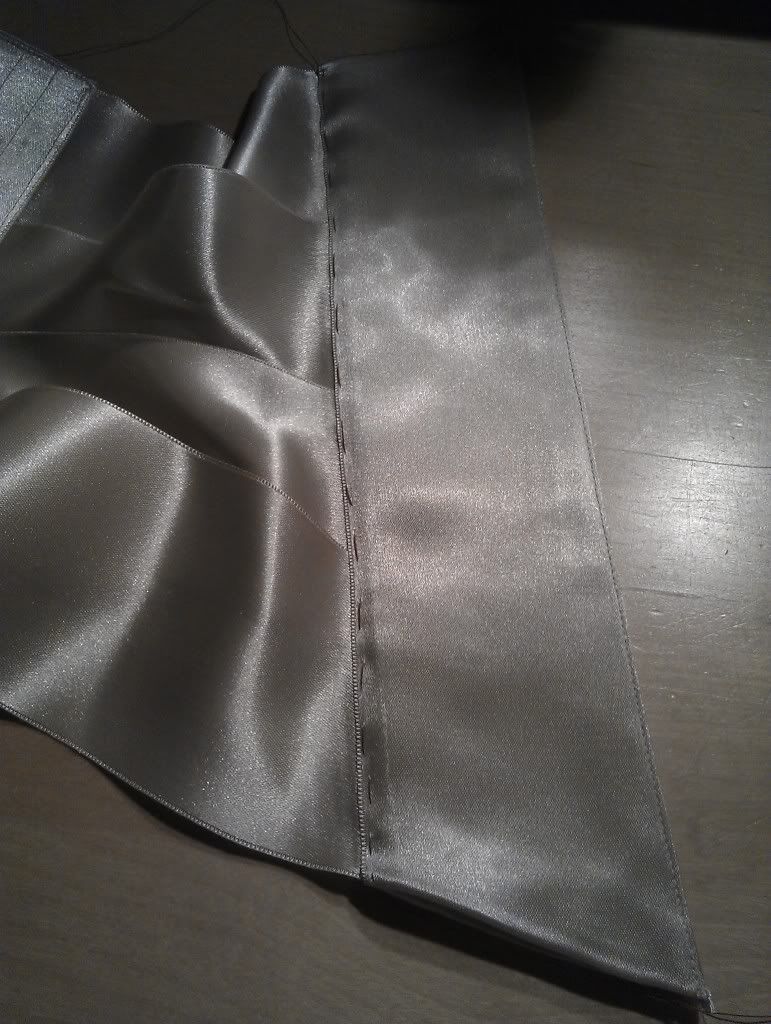 Stitch the boning channels and stitch one edge. Leave the other edge open to insert bones later.
Now the back is done. Let's do the front. It's basically the same principle except the busk will be placed.
Get the coutil reinforcement, mark the edges and cut them off.
Mark the busk on the center front.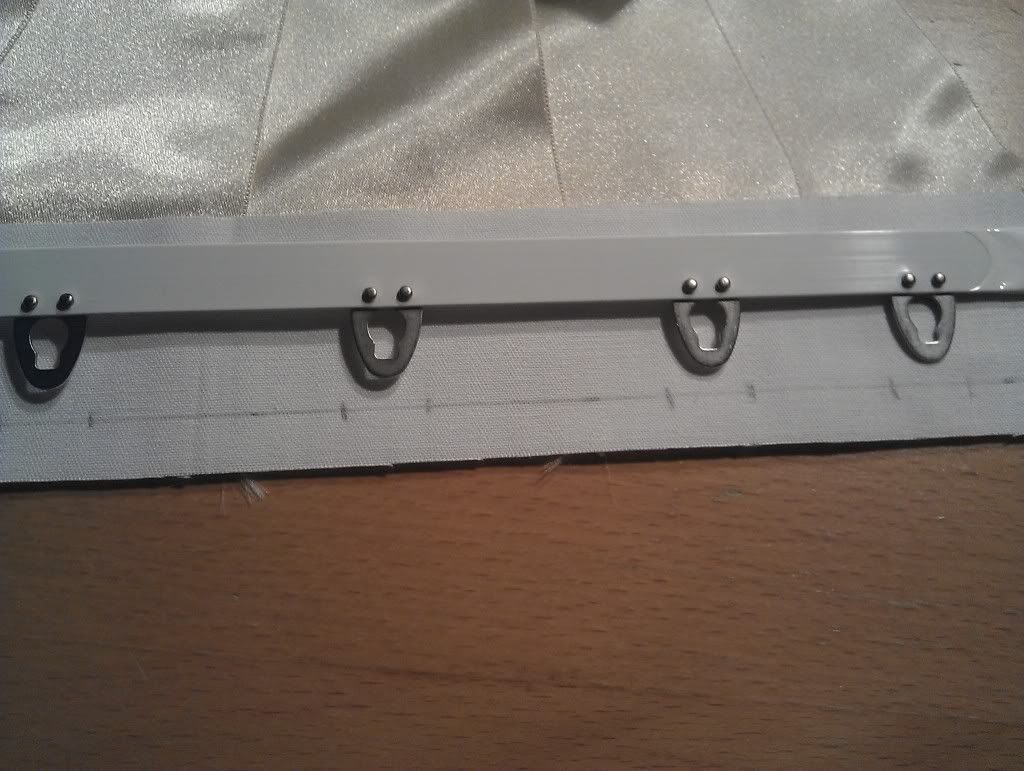 Pin 2 ribbons together and place them between the front panel and the coutil reinforcement. Stitch it in place and leave openings for the busk.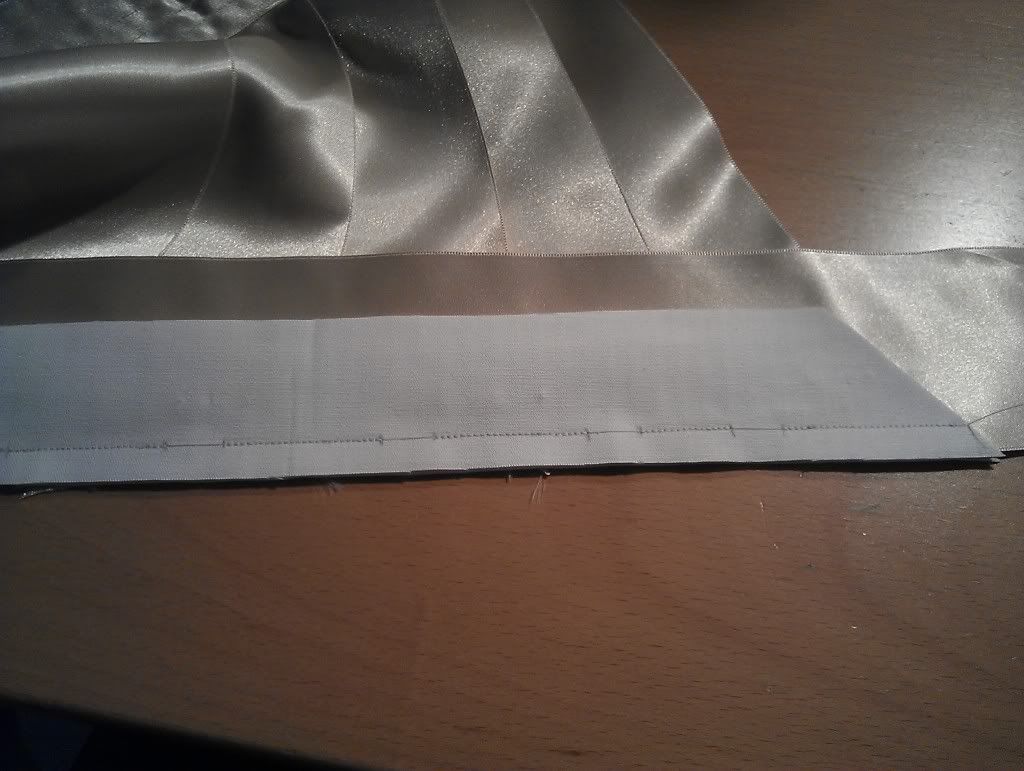 Fold back the ribbon edges and pin/press them into position.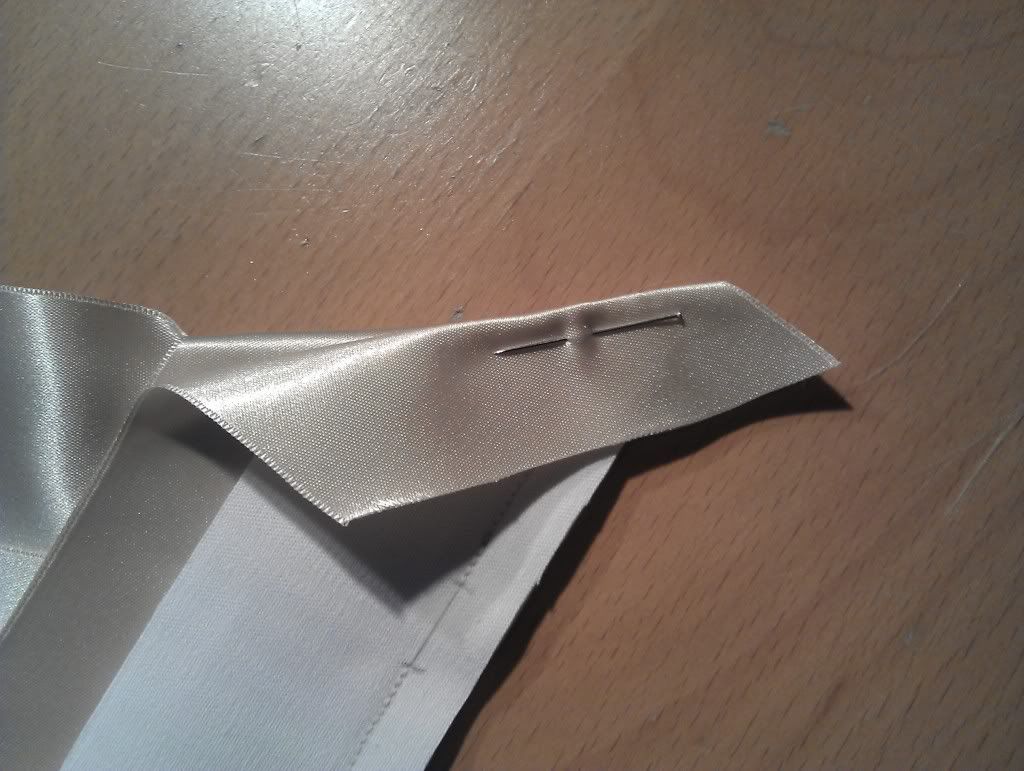 Stitch the folds.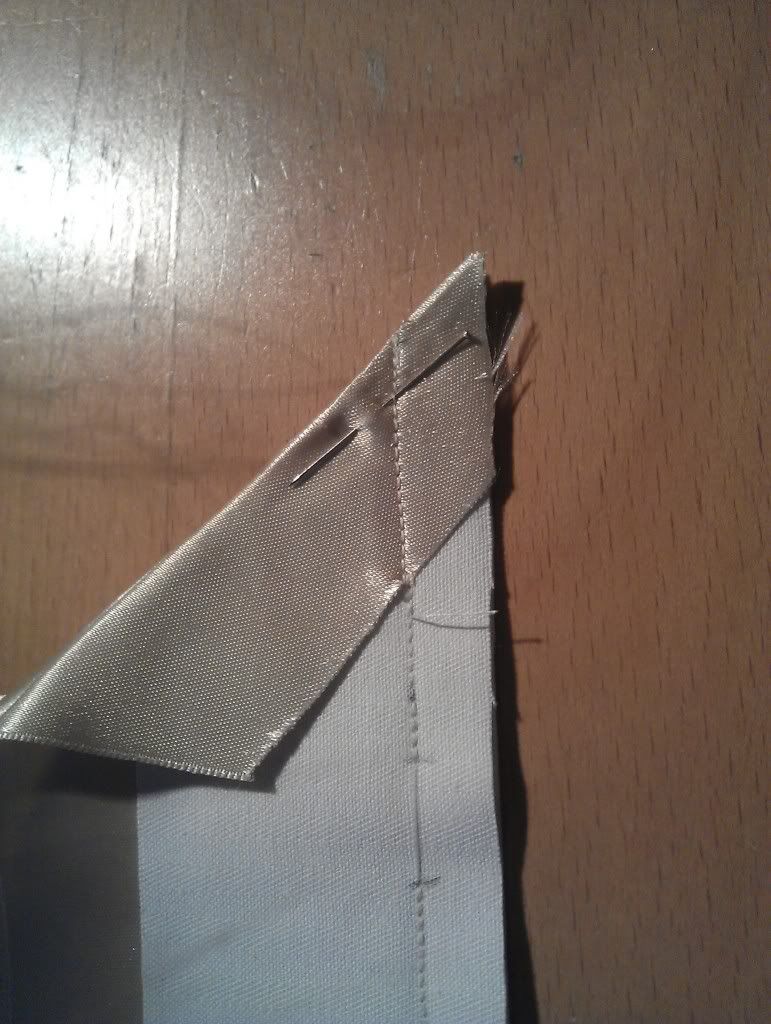 Fold and press the center front and place the busk. Stitch the busk into place.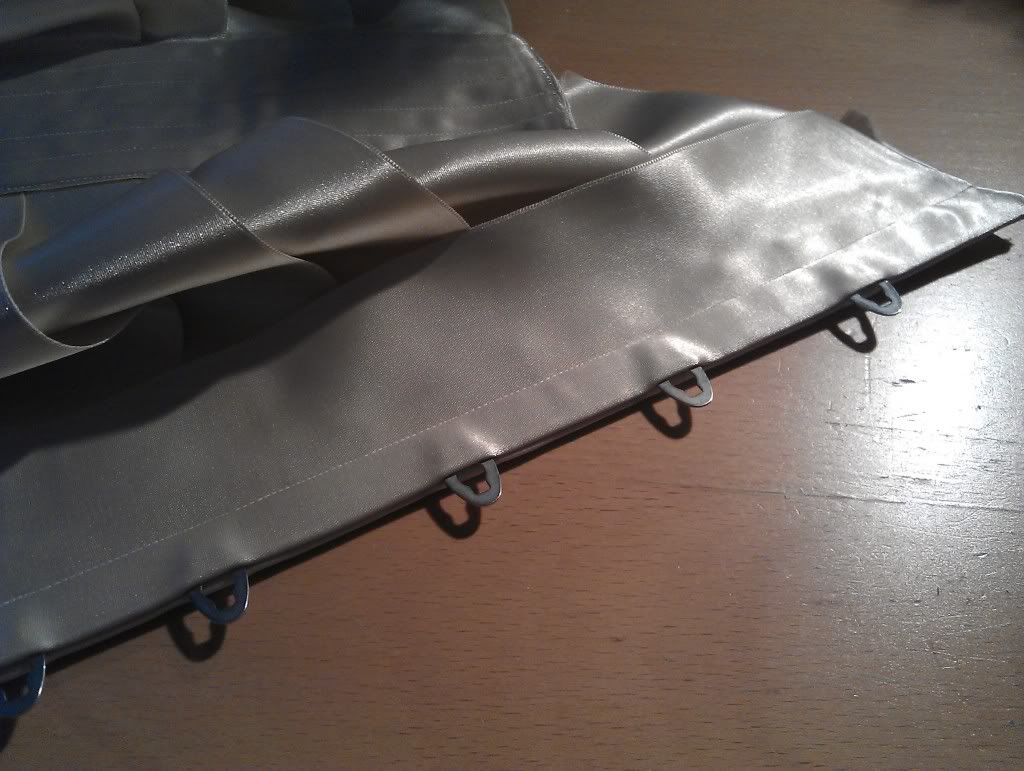 Trim off excess ribbon and fold and press them.
Baste it into place.
Stitch it in place, remove the basting and do the same on the other side. Close one edge and leave one edge open. Get a bone and slide it in the channel next to the busk.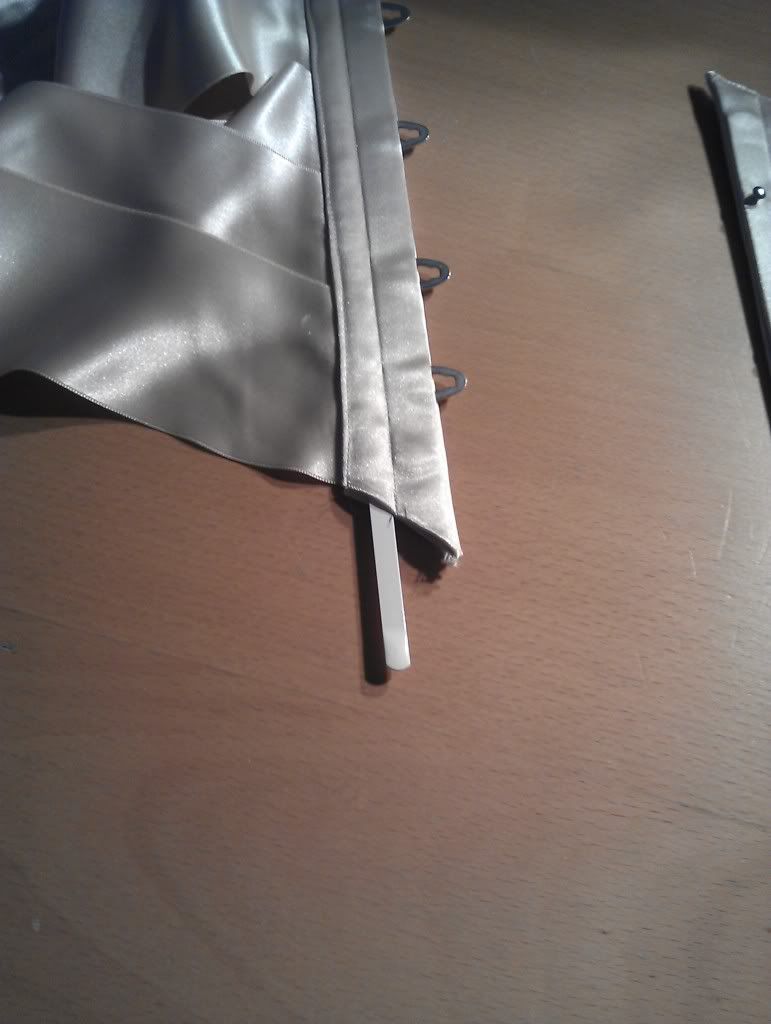 Close the edge and do the same step for all the parts of the corset.
After this, punch holes in the back part of the corset and insert eyelets/grommets. Put some laces in it and you're ready.
Here is the finished corset. I have to say the dressform doesn't really wears this corset well and doesn't fill it up.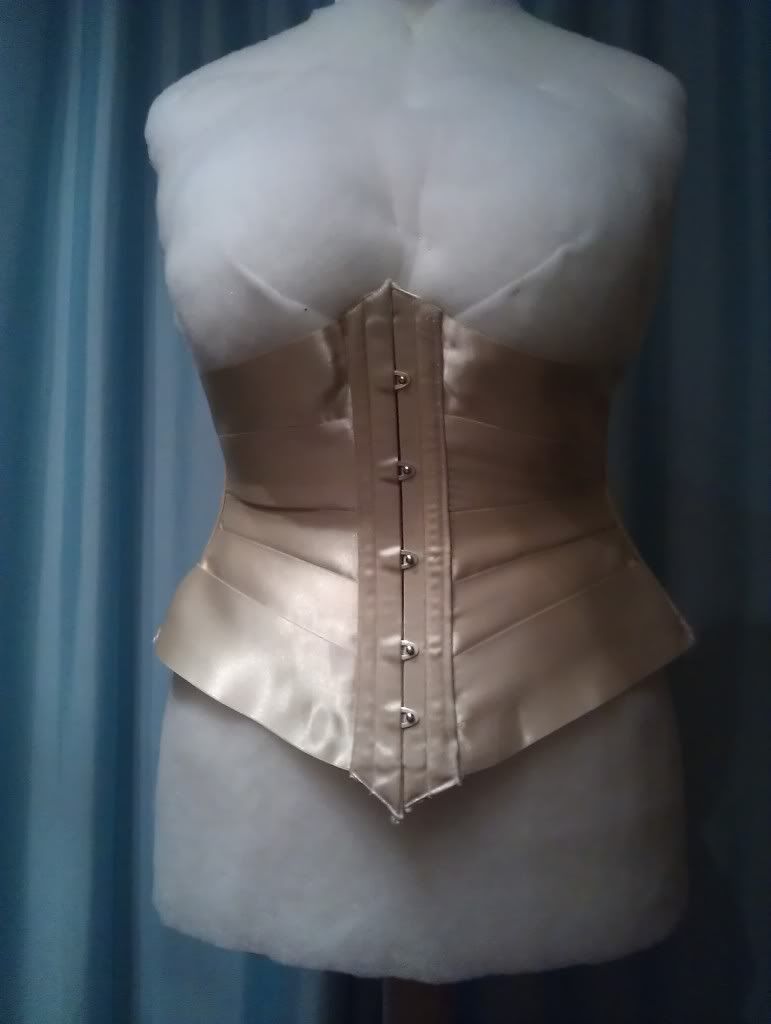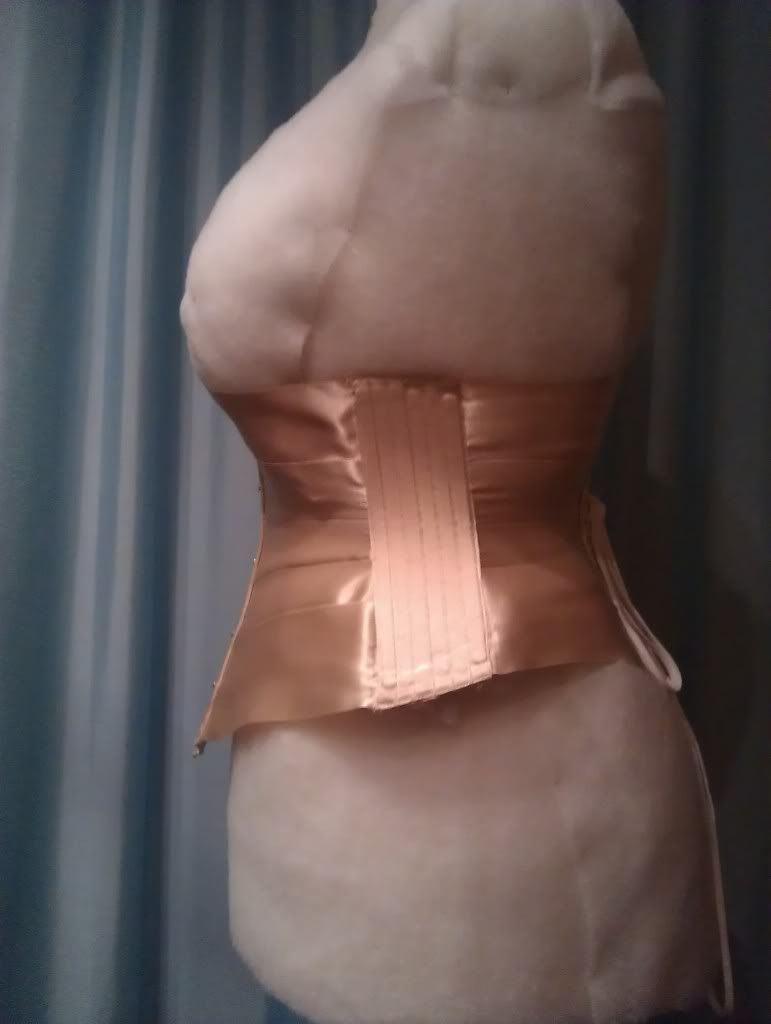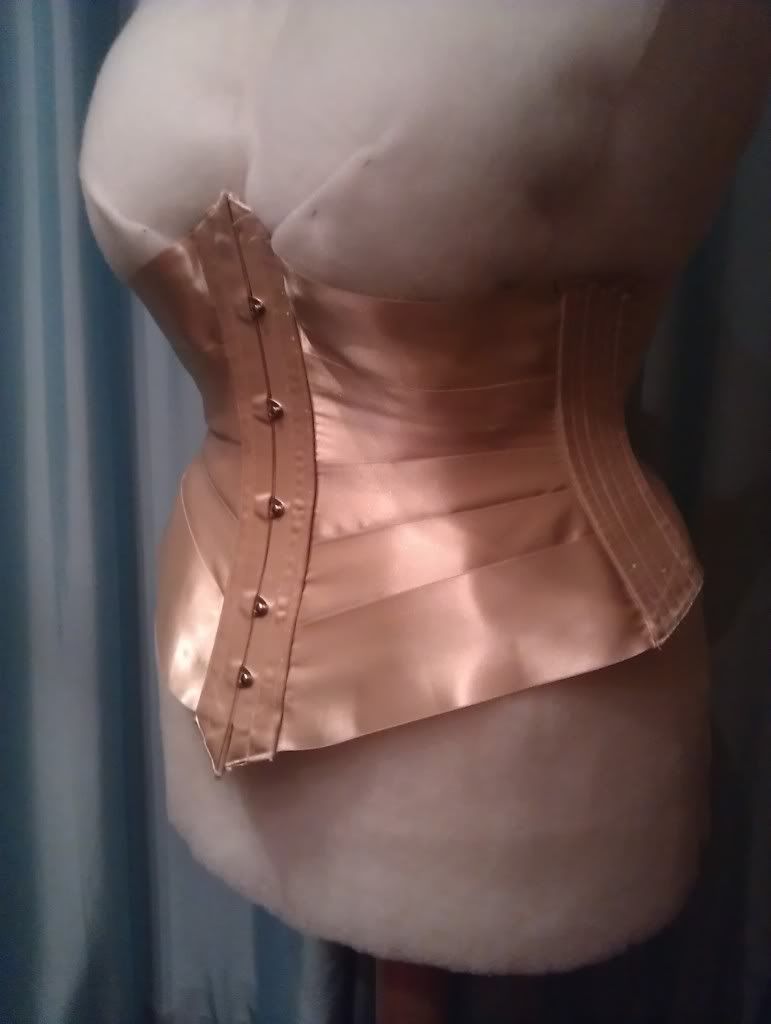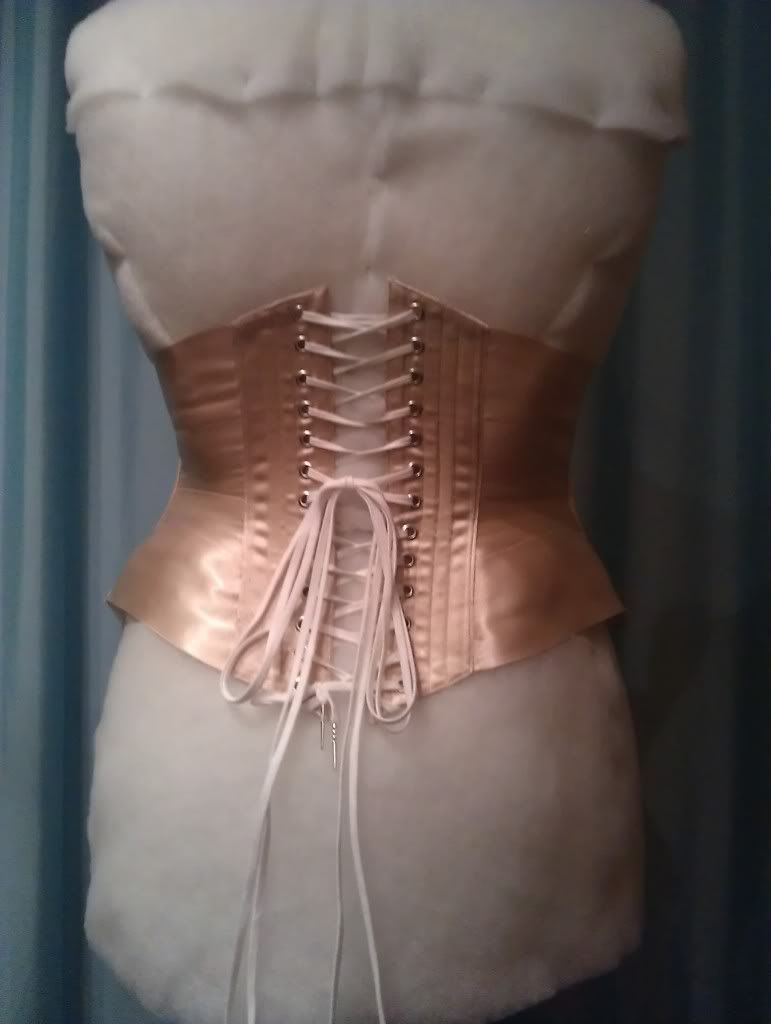 That's it!