Finished!
It's a single layered corset. Only the front and back parts are double layered. I used spot broche, which is a simple, elegant yet strong and thick fabric. I recommend this fabric for single layer corsets, not for double or more layered corsets.
I used flat felling seams. This created some bulk in certain area's (back part). In these seams I placed bones. For the other bones I created casings of the same fabric and placed them on the inside of the corset.
There are 13 bones per side. 3 flat (1 next to the busk and 2 in the back) and the other 10 are spiral bones.
I wanted to bind the corset with the spot broche, but it was too thick and would only create more bulk so I decided to use plain white bias binding.
I'm quite happy with how the corset turned out, as this is my first real fitted overbust corset. I like the way how it supports the breasts
without squeezing them together or up too much.
But there are some things I'm not happy with. The spiral bones in the back. They pinch my waist uncomfortably, so I will replace them by flat steel bones.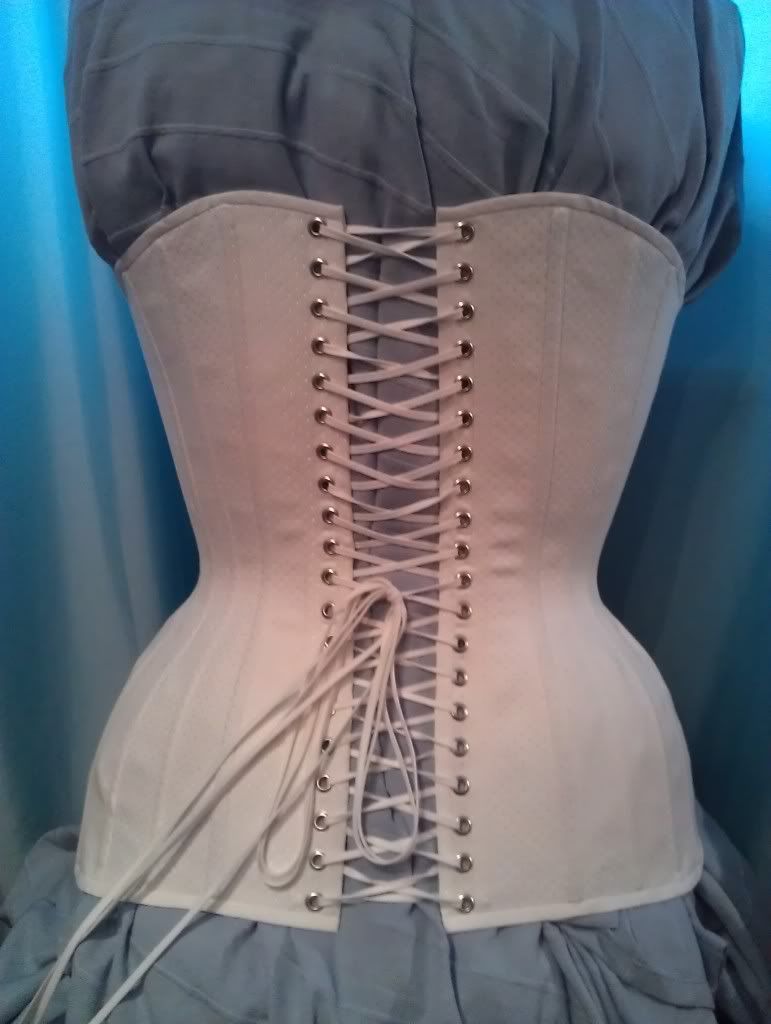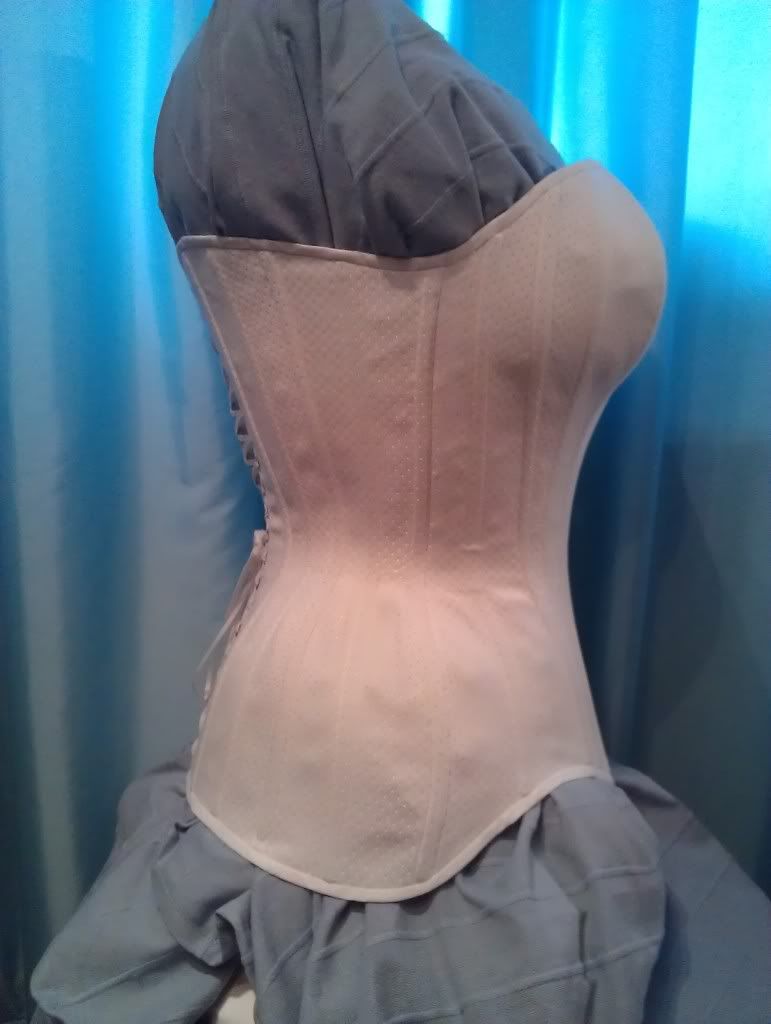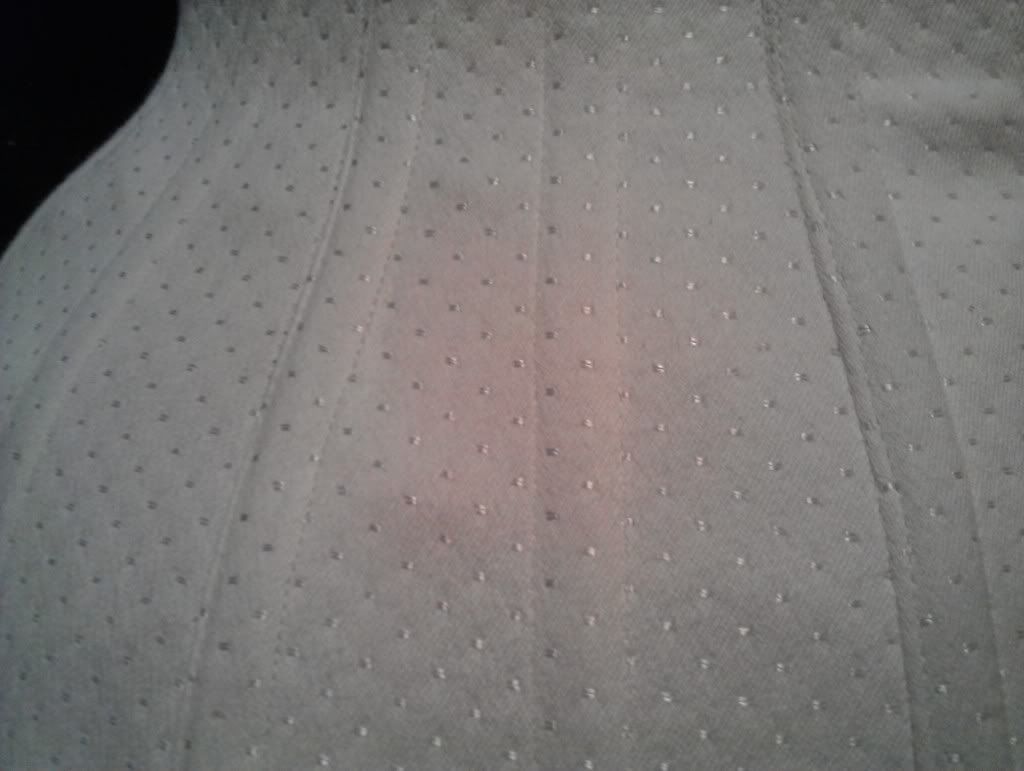 Detail of the spot broche
Lessons learned:
- Use minimal layers when working with thick and heavy fabric.
- Spiral bones are wonderful for the bust area and side.
- Don't use spiral bones in the back.